Last week, I went to the Peter Gabriel concert in Bergen, Norway. It was a special event for me for several reasons.
Firstly, I've been a fan of Peter and his former band, Genesis, for ages. I hold the deepest respect for Peter Gabriel, who is in the midst of releasing an album with genuinely fresh music and is now taking it on the road, mainly performing new songs. Who does this at age 73 these days?
Secondly, it was my first concert since the pandemic. I had almost forgotten the joy live music brings to my life, and I'm glad it's back.
Lastly, being the train geek I am, it's no coincidence that I chose the Bergen gig. I had always wanted to ride the spectacular Bergen Railway and finally found a good reason to do so. And yes, it was amazing: a journey not only through stunning landscapes but also the seasons, which took me over still snow-covered fells to a surprisingly warm and sunny Bergen.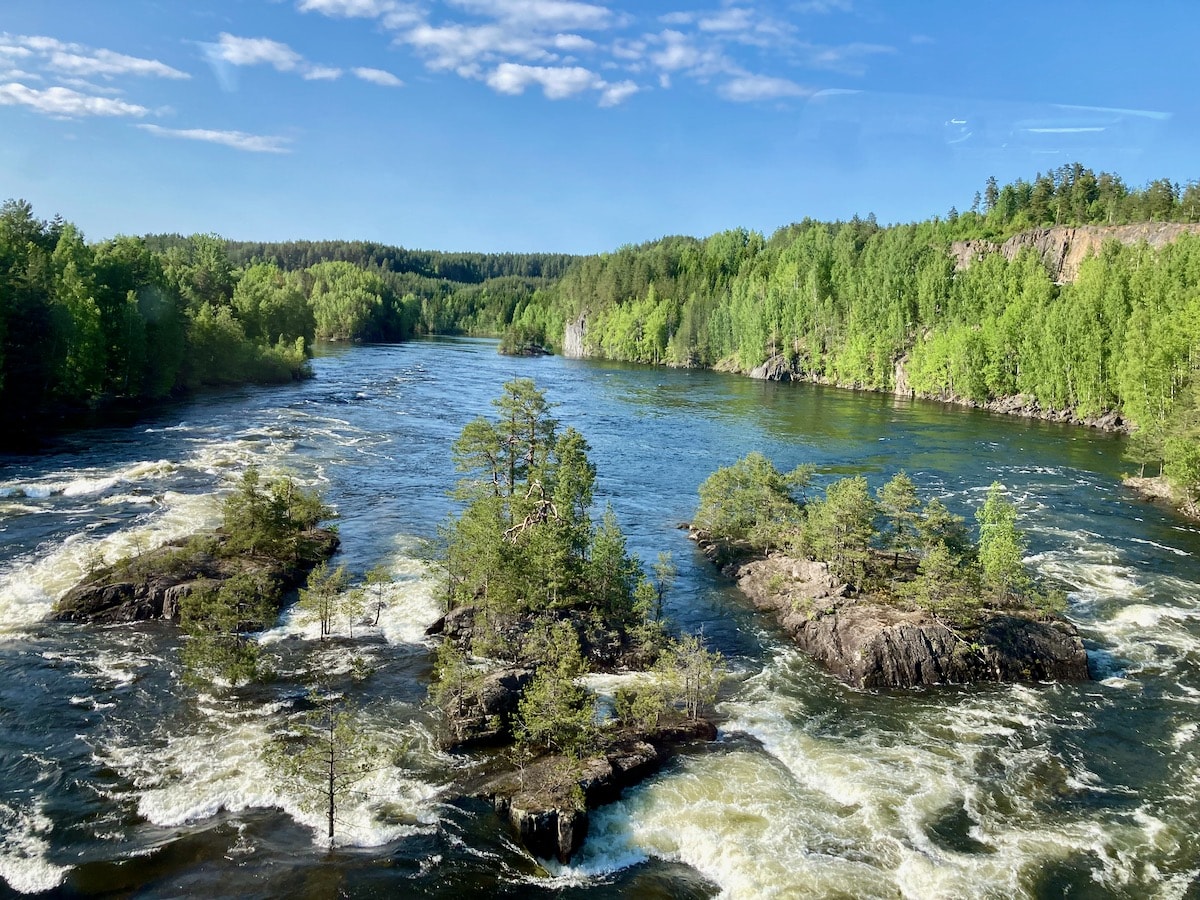 The concert was fantastic and truly moving. I saw Peter Gabriel in excellent shape, and the same is true for his formidable band, which includes Tony Levin, one of my all-time bass idols.
As I sat on the train back to Finland, I began to jot down my experience for the forum of the German Genesis fan club. In pre-social media days, I used to frequent the forum a lot. It's a great place not only to discuss Genesis and related music but also to explore other artists. It played an important role in my musical socialization.
The report went down really well, leading the editors to turn it into an official article on the website. You can find the article in German here, which also features some photos from the train trip. Additionally, there's an English translation available for the international site.
Reference
Sebastian Wilken: "Peter Gabriel – i/o live in Bergen. A German fan on tour: travel- and concert report". German Genesis fan club, June 2023.
---
This whole experience was a nice little trip down memory lane, reminding me of some other album and concert reviews I wrote for the fan club some 15 years ago. In case you're interested, you can find them here:
Peter Gabriel: II ("Scratch")
German version · English version
Peter Gabriel: The Warm Up Tour, Hamburg
German version · English version
Genesis: A Trick of the Tail
German version · English version
Genesis: Duke
German version · English version